Our unwavering guide in helping you fulfill your goals!


TRUST
Clients trust us with there health and we take that seriously. Our team overcome obstacles, find solutions and deliver exceptional results.
COMMUNITY
We believe in the power of the power of the communities we create and serve, our community of team members and in giving back to the communities we live in.
LEADERSHIP
We constantly push ourselves to be our best, we focus on solutions, and we arrive every day inspired to make an impact through our talents, passion and hard work.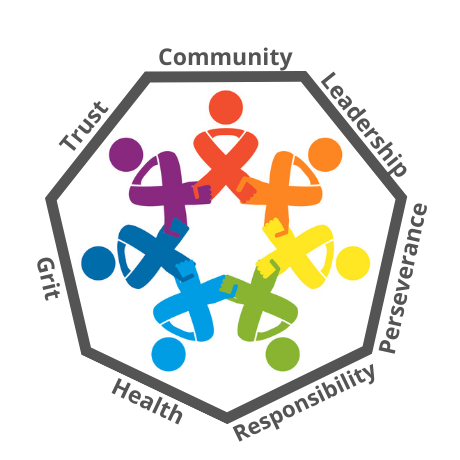 PERSEVERANCE
We believe inner strength that allows us to remain dedicated to a purpose, idea or task and take on calculated risk is what sets us apart.
RESPONSIBILITY
We act with honesty, integrity, and thoughtfulness.
HEALTH
Laugh. Be grateful, positive and hospitable. Make people feel good.
GRIT
We set a high personal bar, believe nothing is impossible, and commit ourselves fully to the goal.